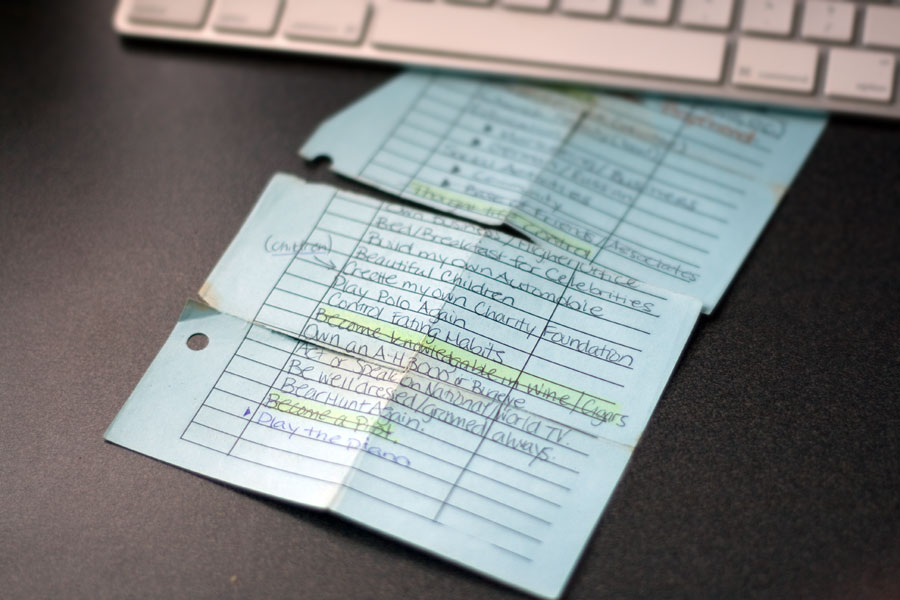 The original goals.
I've been carrying this scrap of paper in my wallet since about 1994. This contained the original list of my aspirations and personal goals for many years.
The last 5 years has been especially life changing for a variety of reasons including love, relocation and the many failures and successes along the way. Since I wrote these goals down, I've managed to find true love, own a home, work for some cool companies, buy lots of fun cars, become a pilot, travel to Europe and drive over 4,000 miles across the USA on my Triumph motorcycle. I've had plenty to be sure and I've lost along the way, but all in all it's been great so far! There's a certain catharsis and commitment that comes with writing things down – so I've decided to rewrite my life goals for the next ten or more years.
The Original List: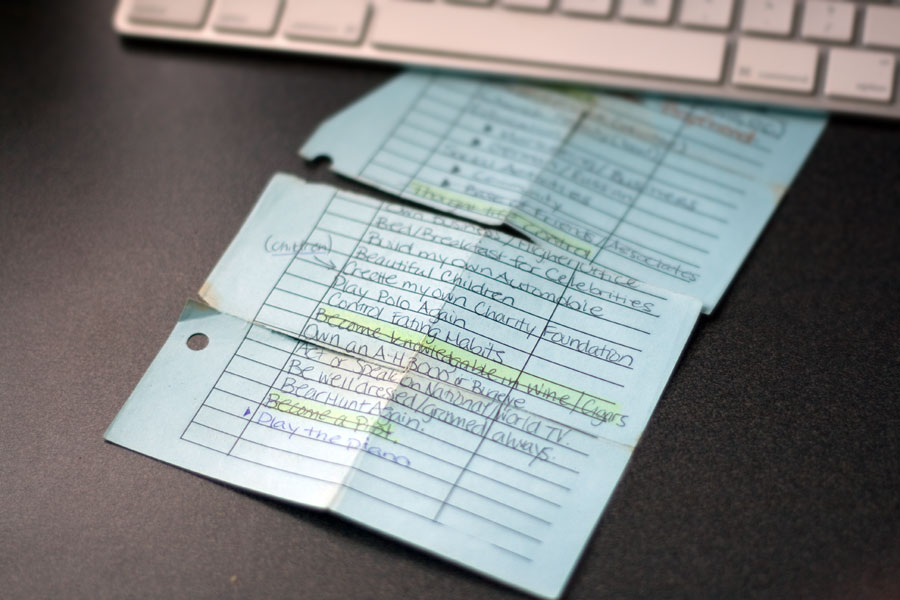 The Updated List:
Play Polo again. Yes, I still want to play!
Build my own car. That and/or revive the Triumph car name and be the guy who gets to unveil the first new production Triumph!
Get in shape, permanently.
Bear hunt again. To some this may sound strange, but it's really the only hunt that appeals to me.
Learn to play piano. I owe my great grandmother on this one, so I better get it done.

The New List:
Be a key player/partner in a startup or innovative company.
Be debt free.
Create a personal net worth to last 10 lifetimes.
Create a lasting foundation/charity.
Combine work/play into a seamless and profitable venture.
Live in Europe for a year.
Drive in a rally car race.
Own homes in Alaska and the PacNW.
Build a castle. Ludwig wasn't mad, he just knew he couldn't take it with him.
Be the best husband.

I'm sure there are loads more goals I've managed to forget. So, I'll consider this a living document.